World Legacy Awards Winners to be announced this week!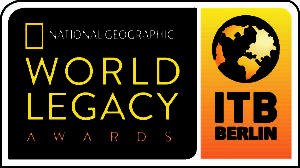 Winners of the prestigious World Legacy Awards will be announced this week in Berlin. The Conservation Ecology Centre (with its social enterprise, the Great Ocean Ecolodge) is delighted to be a finalist in this exciting event, recognized for "… outstanding support for the preservation of nature, restoring natural habitat and protecting rare and endangered species …". 
CEC Ambassadors and Eco-Alliance Members Joachim and Natascha Petrow will be there to represent us all at the ceremony.
The World Legacy Awards, a partnership between National Geographic and ITB Berlin, highlight areas of progress in addressing conservation challenges, and we are delighted to have been recognised for our innovative approach, community engagement and successful outcomes in working towards our vision of an Otways region which is once more vibrant with wildlife.   
We believe it is important for people to see and be part of this work and for this reason we created the Great Ocean Ecolodge, a magnificent, award winning, solar powered, sustainably run Lodge that welcomes guests to become a part of something special.
Our natural world is under great threat, and many people are struggling to find meaning and value in the face of rapid development, urbanisation and habitat decline. Much more than a holiday destination (although a wonderful place to relax and recharge), the Great Ocean Ecolodge and the Conservation Ecology Centre offer hope and a connection with nature that is inspiring and exciting.There are opportunities for you to make a significant difference as many people choose to stay involved long after their initial visit.
See the media release announcing the Finalists from National Geographic Traveler.
Enjoy a cold Spotted Ale from the Prickly Moses Otway Brewing crew to celebrate (100% of profits support Tiger Quoll conservation)