Our Patron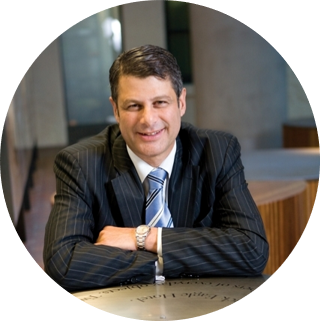 The Honourable Steve Bracks AC
Steve Bracks is dedicated to Victoria and the Otway region and has played a key role in protecting the Otways natural heritage for the future. During his term in office Steve Bracks' government was responsible for the creation of the Great Otway National Park, the cessation of clear fell logging and the subsequent protection of this area's incredibly valuable natural heritage. Mr Bracks has close personal ties to the Otway coastline and a keen knowledge of the area.
Learn more about our Patron.
Our Advisory Board
Dr Deborah Seifert AM (Chair)
BSc(Hons) DipEd MEdSt DEd MACE
Board member since 2014, appointed Chair in 2016
Deborah has a diverse background in education and philanthropy. Deborah facilitates strategic planning reviews and improvement agendas and has undertaken a range of projects in Asia, the Middle East and Australia. She is involved as Director and on advisory boards with a number of organisations in education, philanthropy and international affairs. Her leadership positions have included Head of Fintona Girls School, Melbourne, Head of University College, University of Melbourne and CEO of Philanthropy Australia. She is currently Head of International House, The University of Melbourne.
Board member since 2011
Matthew is a commercial lawyer with broad experience in areas including private M&A and transactions, commercial contracts, general corporate and commercial advisory work and employment law. He also has experience advising in relation to local government and town planning issues having spent time working exclusively in that area. He has worked in private law firms for over a decade and recently completed a 12 month stint working as an in-house lawyer with Deakin University. He is currently employed as a special counsel with Melbourne law firm, Hall & Wilcox.
Associate Professor Charlie Corke
Board member since 2005
After training as a physician and anaesthetist Charlie chose to specialise in intensive care. He left the UK in 1986 and worked in Hong Kong before coming to Australia. With extensive Board and management experience, Charlie was Director of Intensive Care at The Geelong Hospital until 2009 and is now a senior specialist in Geelong and is President of the College of Intensive Care Medicine. Charlie has published a number of papers and books on medicine, anaesthesia and intensive care. He has extensive experience in concept development and application in a diverse range of projects including developing IT systems to enhance quality health care delivery, improved methods of medical training and decision making and communication in relation to End-of-Life care. Charlie divides his time between Geelong and Apollo Bay.
Board member since 2005
Ali has been involved in advertising, public relations and communications for the majority of her career, working freelance for a variety of organisations and charities. Born and educated in England, where she established and ran her PR company 'Words', Ali came to Melbourne in 1986. After living near Geelong, Ali now resides and works in Apollo Bay.
Board member since 2015
Dr Rik Thwaites is a senior lecturer in ecotourism, a social scientist and member of the Institute for Land, Water and Society at Charles Sturt University.  Having trained at the University of Melbourne as a geologist, Rik worked as a glaciologist with the Australian Antarctic Division before turning his hand to photography and photojournalism focusing on travel, wildlife and conservation.  Rik has been an active environmental advocate for many years, and following a consultancy to develop a strategy for Sustainable Development for Albury Wodonga, Rik embarked on a PhD study looking at land degradation and sustainable land management on the steppe grasslands of Inner Mongolia, China.  In his role as an academic at Charles Sturt University, Rik has been involved in a great variety of research projects and consultancies related to ecotourism, protected area and natural resource management in local and Indigenous communities, and climate change adaptation. In recent years, Rik has also taught and undertaken research in Nepal, India, Vietnam, East Timor, China and Fiji.  Rik is passionate about the natural environment and rural communities and lives on the edge of the Beechworth Historic Park.
Board member since 2016
From early days camping at Blanket Bay in the 1960s to more recently living on the Surf Coast, Doug has maintained a life long interest in natural and cultural heritage management generally and in the Otways in particular.  Doug maintains his own consultancy and pro bono work, concerned with advancing the interests of community and Indigenous groups, having formally been Chief Executive of Bush Heritage Australia and Executive Director of the Victorian National Parks Association.  Doug also holds a range of board and advisory roles including with Landcare Australia Ltd, Dhelkunya Dja Traditional Owner Land Management Board and the Melbourne Indigenous Transition School.
Board member since 2017
Alan leads the Fire Ecology and Biodiversity research program within the School of Ecosystem and Forest Sciences at the University of Melbourne. His research group, based at Creswick, is currently investigating how fire causes patterns in the landscape, and how plants and animals respond to these patterns. They are researching how land managers might use planned fire to develop mosaics of post-fire age classes in space and time, and how biodiversity responds to these mosaics. Alan has been involved in applied ecological research for over 35 years; working primarily in universities and State research agencies in NSW and Victoria.