Our Patron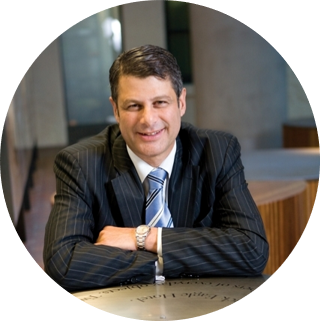 The Honourable Steve Bracks AC
Steve Bracks is dedicated to Victoria and the Otway region and has played a key role in protecting the Otways natural heritage for the future. During his term in office Steve Bracks' government was responsible for the creation of the Great Otway National Park, the cessation of clear fell logging and the subsequent protection of this area's incredibly valuable natural heritage. Mr Bracks has close personal ties to the Otway coastline and a keen knowledge of the area.
Learn more about our Patron.
Our Advisory Board
Dr Deborah Seifert AM (Chair)
BSc(Hons), DipEd, MEdSt, DEd
Board member since 2014, appointed Chair in 2016
Deborah brings her extensive knowledge and networks in the philanthropic space to her role as Chair of the Conservation Ecology Centre's Advisory Board.
She has a diverse background in education and philanthropy, including previous positions as Head of Fintona Girls' School in Melbourne, Head of University College at The University of Melbourne, and CEO of Philanthropy Australia.
Deborah is currently Head of International House, The University of Melbourne and is a Director or Trustee for a number of not-for-profit organisations.
"The passion and dedication that Lizzie, Shayne and the CEC team show is phenomenal, and it is inspiration to be part of their conservation efforts. It's an honour for me to help connect them with the right people to bring their ideas to life. There is nothing more rewarding than seeing the impact these connections can have and the pride supporters have in the CEC."
BA, LLB
Board member since 2011
Matthew is a commercial lawyer with Hall & Wilcox who assists the Conservation Ecology Centre with the legal details of our operations.
Matt has a broad range of experience in diverse areas of legal practice.
We benefit from Matt's 20 years' experience working across the public and private sectors. He is a director of several not-for-profit organisations in the public tourism and education sectors.
"I was immediately drawn to Lizzie and Shayne's vision for CEC and their extraordinary drive and passion for conservation and improved land management in the Otways. Having spent many happy summer holidays in the region as a child, it is great to now be able to contribute to CEC's valuable work."
Associate Professor Charlie Corke
MB BS., BSc., MRCP(UK), FCICM
Board member since 2005
Since its inception Charlie has advised the Conservation Ecology Centre on concept development and strategy.
Charlie brings extensive board and management wisdom and experience to this role. He is Deputy-Chair of the Voluntary Assisted Dying Review Board and past President of the College of Intensive Care Medicine.
Charlie was Director of Intensive Care at The Geelong Hospital until 2009. He is now a senior specialist in Geelong and lectures widely on medical communication and end-of-life decision-making.
"The Conservation Ecology Centre's unflinching efforts to advance the environment, together with their integrity and positive engagement inspires me to share their passion."
BSC (Hons); CELTA
Board member since 2005
Ali provides PR & marketing advice to the Conservation Ecology Centre in her role on the advisory board.
She has been involved in communications for the majority of her career. In addition to working for a variety of organisations and charities, Ali is the author of a number of books and guides to advertising and public relations.
Ali was born and educated in England, where after several years working in advertising, public relations and publishing, she established and ran her communications company – 'Words' – and was commissioned to write books examining the reasons behind the success of some major companies.
Continuing with her freelance career after arriving in Melbourne in 1986, Ali now resides and works in Apollo Bay. Her latest book deals with the issues confronting asylum seekers and refugees, and another book – due for publication in 2020 – shares the wonders of the natural world, while considering the myriad of challenges facing Australian wildlife.
"I am proud to be associated with the Conservation Ecology Centre. The organisation works professionally and diligently to achieve its vision –  a healthy and resilient Otways, cared for forever – and continuously observes the fundamental principle of public relations –  to deserve, acquire and retain a good reputation."
Board member since 2015
Rik provides the Conservation Ecology Centre with expert advice in the area of community development. He is passionate about the natural environment and how rural communities interact with their environment, particularly the potential for rural people to be the drivers of improved environmental management and protection.
Rik is a senior lecturer in ecotourism, a social scientist and member of the Institute for Land, Water and Society at Charles Sturt University.  He has been involved in a large variety of research projects and consultancies related to ecotourism, protected area and natural resource management in local and Indigenous communities, and climate change adaptation.
In recent years, Rik has also taught and undertaken research in Nepal, India, Vietnam, East Timor, China and Fiji.
" I have known Lizzie and Shayne since their early days at Cape Otway, and have been inspired by their dedication and enthusiasm to their work. Over time they have shown a great capacity to engage with the community at many levels, and to seek new and innovative approaches. Together with their team, they have helped to drive great change in our understanding of the Otways environment and in the way it is managed, lessons that are useful beyond this local area. I am particularly excited by the future prospects for the Conservation Ecology Centre and its associated entities, and the opportunity to be able to make my own small contributions to its successful operation."
BA (Hons), Dip Ed, GAICD
Board member since 2016
Doug comes to the Conservation Ecology Centre's Advisory Board with significant experience in senior roles within the natural resource management sector – having formerly been Chief Executive of Bush Heritage Australia and the Executive Director of the Victorian National Parks Association.
He provides oversight, mentoring and strategic introductions to assist us in the development of the Conservation Ecology Centre and its programs.
Doug maintains his own consultancy and pro bono work, concerned with advancing the interests of community and Indigenous groups. He also holds a range of board and advisory roles including with Landcare Australia Ltd, Dhelkunya Dja Traditional Owner Land Management Board and the Melbourne Indigenous Transition School.
"I found the CEC and its mission compelling from my first encounter with Lizzie, Shayne and Jack. Great people, with a plan, involving the wider community in their work, making a difference at a regional scale. It's a pleasure to be a part of this expanding business committed to protecting the Otways; a place I've loved since childhood."
BSc (Hons), PhD
Board member since 2017
Alan advises the Conservation Ecology Centre on our scientific programs and partnerships with universities.
Alan leads the Fire Ecology and Biodiversity research program within The University of Melbourne's School of Ecosystem and Forest Sciences. His research group, based at Creswick, is currently investigating how fire causes patterns in the landscape, and how plants and animals respond to these patterns.
Alan has been involved in applied ecological research for over 35 years; working primarily in universities and State research agencies in NSW and Victoria.
 "Having grown up in a bushland setting on what was then the outskirts of Sydney, I have always had a love of nature and all it has to offer.  The care and management of our natural environment must follow best practice and be underpinned by scientific evidence; I am very fortunate to be able to work with the CEC and other stakeholders in the Otways to get the best outcomes from their research and conservation endeavours."