EcoSatch Supports Conservation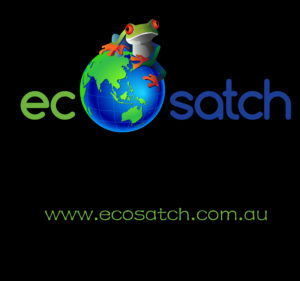 Wildlife in Australia has reason to celebrate! EcoSatch, a new Melbourne based company creating environmentally friendly, stylish bags have just become an official supporter of the Conservation Ecology Centre.
"Loss of biodiversity is one of the greatest crises of our time" said Lizzie Corke, CEO of the Conservation Ecology Centre.  "Support to continue our conservation work is vital and EcoSatch shares our philosophy for protecting and celebrating our natural world.  We are delighted they will be working alongside us to ensure its future."
"EcoSatch is committed to making the world a better place through providing stylish, colourful, and environmentally sustainable bags," explained Alan Morrison, CEO of EcoSatch. "The Conservation Ecology Centre is a small but rapidly growing organisation, working extremely effectively and innovatively to conserve wildlife.  We know that funds EcoSatch donates here will be used efficiently for maximum environmental benefit and we are excited to be a part of that."
Support provided by EcoSatch will be directed towards a number of exciting conservation projects, including:
Breeding endangered Tiger Quolls
Invasive species management
Rehabilitation of injured and orphaned wildlife
Community engagement
The designs of the EcoSatch bags are so beautiful that customers will want to keep them forever – and because they are so durable they can.  Every time you pop yours over your shoulder you will know that you are helping precious Australian wildlife.  To be one of the first go to: www.ecosatch.com.au
Very soon EcoSatch will be producing a bag especially designed for the CEC by our talented partners Grant Day James – to be the first to hear when it is released sign up for our enewsletter on the right hand side of this page.