Manna Gum Reserve is a 21 acre property situated between the CEC and the Great Otway National Park.  Until a few years ago the land was been used as an out paddock for a dairy farm, however, in December 2012, thanks to The R.E. Ross Trust and our wonderful community (both locally and from all over the world) the Conservation Ecology Trust purchased the land and took over management of the land in mid March 2013.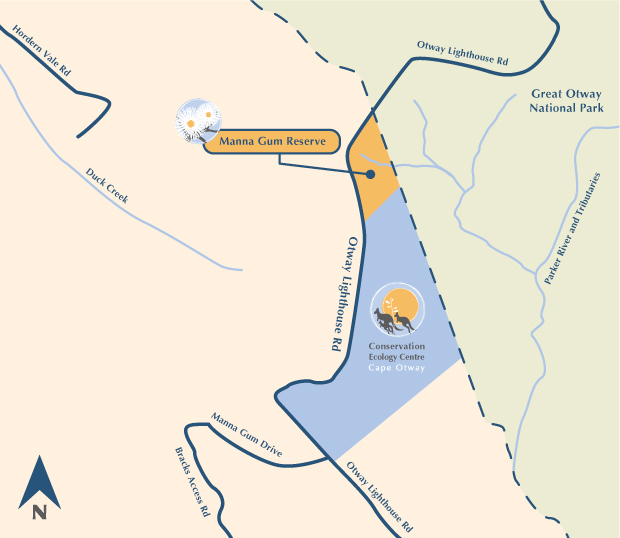 The property may be small, but the significance of this land is massive, providing a vital link between important conservation areas (the CEC and the Great Otway National Park).  We are now revegetating and restoring the land  to create a habitat corridor for Australian wildlife, a safe haven for koalas and other animals, and a model for future habitat restoration.
We also plan to incorporate a very special walk across the property, particularly focusing on engaging children in the magic of nature.
We would love you to join us in the next stages of creating Manna Gum Reserve – you can make a secure donation here.