Jewellery to Save a Species
The Conservation Ecology Centre is proud to be working with the very talented Sally Forrester to bring you this beautiful handmade jewellery of resin and silver, shimmering with colour from the Otways.
Tiger Quolls are the largest remaining marsupial predators on the Australian mainland and populations across their entire range are in decline. Wear this piece of jewellery with pride, knowing that you are assisting in the conservation of wild Tiger Quolls and the ecosystems they depend upon.
To find out more about this talented jeweller, please visit Sally's website.
Buy Your Handmade Jewellery Today
Keep an eye on our website as an online store is coming soon. In the meantime, to purchase your handmade jewellery, please contact us. We will accept payment via cheque, credit card payments over the phone and direct debit.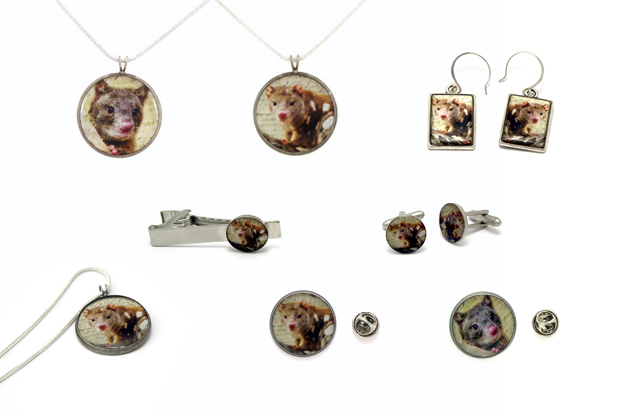 Prices:
Cufflinks: $39
Tie Clip: $36
Necklace: $39
Earrings: $38
Pin: $30
Postage
Within Australia: $11 (multiple pieces can be posted together for the single postage price)
International: $20 (multiple pieces can be posted together for the single postage price)