History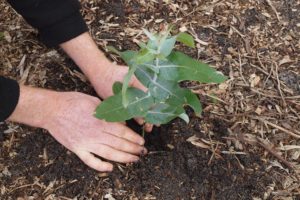 The Conservation Ecology Centre is the realisation of a dream – Lizzie Corke and Shayne Neal met as teenagers and in their early 20s they founded the non-profit conservation organisation on the Great Ocean Road, rescuing and rehabilitating injured and orphaned wildlife, carrying out ecological research and engaging the community in their efforts. Together they established the Great Ocean Ecolodge as a social enterprise to raise funds for the conservation programs of the Centre and engage the wider community.
Today an impressive team of young and passionate scientists tackle some big wildlife conservation issues, working closely with government and academic institutions towards the organisation's vision of a safe and natural future for Australia's precious wildlife. Lizzie was awarded the Prime Minister's Award for Environmentalist of the Year in 2005 – the youngest and only female recipient of this award. The Hon Steve Bracks AC is the Conservation Ecology Centre's Patron.
The organisation has been recognised and awarded for its achievements on numerous occasions.
Awards
Finalist, World Legacy Awards, 2015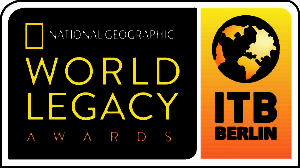 The World Legacy Awards, a partnership between National Geographic and ITB Berlin, highlights areas of progress in addressing conservation challenges. We are delighted to have been recognised for "… outstanding support for the preservation of nature, restoring natural habitat and protecting rare and endangered species …" through our innovative approach, community engagement and successful outcomes in working towards our vision of an Otways region which is once more vibrant with wildlife.
Highly Commended Award, World Responsible Tourism Awards, 2011
The Centre's social enterprise, the Great Ocean Ecolodge, was delighted to receive a Highly Commended Award in the Conservation of Wildlife and Habitats Category – the only Australian organisation to receive an award at this year's Ceremony in London. Read more about the Award in our News.
Australian Geographic Society, Conservationist of the Year Award, 2007
In 2007 the Australian Geographic Society bestowed the Conservationist of the Year Award in recognition of our commitment to the future of Australian wildlife.
Prime Minister's Award for Environmentalist of the Year, 2005
In 2005 we were awarded the very prestigious Prime Minister's Award for Environmentalist of the Year by the Banksia Foundation.
Victorian Tourism Award, Best New Development, 2004
In the year of its opening the Great Ocean Ecolodge was awarded the Victorian Tourism Award for Best New Development. We pride ourselves on the quality of the experience we share with our guests and work continuously to raise the bar for responsible travel.
Dedicated to protecting and understanding Australian ecosystems, the Conservation Ecology Centre is an independent nonprofit organisation located in the Great Ocean Road region in Victoria – an area of significant biodiversity conservation importance.   The CEC is renowned for its innovative and engaging approach to conservation, and a determination to find real solutions to conservation challenges.