The Conservation Ecology Centre is a nationally registered non-profit ecological research, conservation and wildlife rehabilitation centre, dedicated to protecting and understanding Australian ecosystems.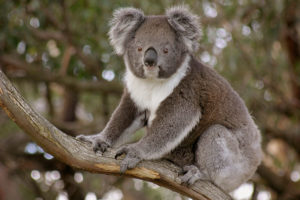 Based in the beautiful Great Ocean Road region (approximately 3.5 hours from Melbourne), alongside the Great Otway National Park, the Centre combines research with knowledge and education to offer real solutions across landscapes and communities.
All our projects are chosen for their potential to have a broad application and to benefit wildlife and environments locally, throughout the Australian landscape and around the world.
Vision: A secure and natural future for Australia's precious wildlife
Mission: To inspire confidence in the future through effective, innovative and engaging approaches to conserving wildlife and the ecosystems on which they depend.

The Conservation Ecology Centre:
Facilitates research that increases understanding, leading to conservation of biodiversity and natural ecological processes.
Develops innovative responses to conservation challenges and contributes to widespread universal solutions.
Provides inclusive and meaningful experiences with nature and wildlife to build awareness and appreciation of wildlife and wild places.